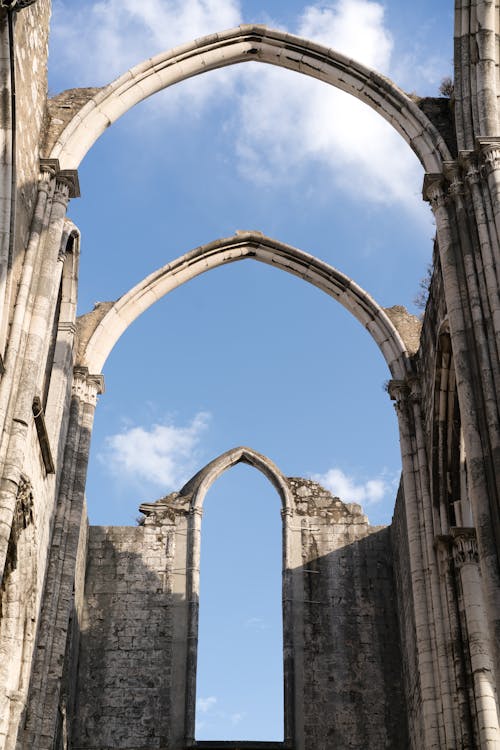 Photo by ArtHouse Studio: https://www.pexels.com/photo/old-arches-of-carmo-convent-in-lisbon-against-blue-sky-4330082/
Applying for a European Union (EU) ID Card is a straightforward process that can be done from the comfort of your own home.
The EU ID Card is a document that can be used to prove your identity and residency in any of the 28 EU member countries.
It also serves as a form of identification when travelling between EU countries.
This guide will provide you with all the information you need to know about the application process, including the eligibility requirements, documents needed, fees, and processing times.
With the right preparation and the right documents, you can quickly and easily get your EU ID Card and enjoy the benefits of being a citizen of the European Union.AdvertisementCitizens of the European Union and the European Economic Area (EEA) can now obtain a new eID card as of January 1, 2021. It is based on the Act on a Card with an Electronic Identification Function for Citizens of the European Union and the European Economic Area (eID-Karte-Gesetz – eIDKG), which went into effect on November 1, 2019.
You can use digital administration services provided by your eID card to manage federal and state government accounts online. A variety of companies, including mobile telecommunications providers and financial service providers, provide you with eID services. At the time of the on-site reading, you must identify yourself at the register using your passport or official photo identification.
When you exercise treaty rights in any EU country, you can travel using your EU passport or national ID card, and there is no limit on how long you can stay there. EU citizens will no longer be able to enter the United Kingdom with nationality identity cards beginning on October 1, 2021, with a few exceptions.You cannot enter the UK with an EU, EEA, or Swiss national ID card unless you have previously settled or pre-settled in one of the EU Settlement Scheme's member states, such as Jersey, Guernsey, or the Isle of Man. You must obtain a family permit from an EU Settlement Scheme member state, such as Jersey, Guernsey, or the Isle of Man.
How To Get A European Id?To get a European ID, you must first apply to the country issuing the ID and provide the necessary documents. Depending on the country, these documents may include proof of identity, proof of address, and other documentation. After submitting the application, you may need to attend an interview with the relevant authorities in order to be approved.
Once approved, you will be issued with a European ID card which is valid for 5 years. This card can be used to travel within the European Union, as well as for certain transactions such as opening a bank account or applying for a visa.
What Is A European Union Id?
Residents and businesses that want to identify themselves or confirm certain personal information can do so using the European Digital Identity. This app is intended to be used by both private and public sector users in the EU.
Travelers can now easily travel across multiple European countries with only a single valid passport or identity card thanks to the European Union. Travelers have been able to make more informed decisions about their transportation, which has made it easier to travel.
To travel to other EU countries, travelers must have a valid passport or an ID card that is valid in the EU. Furthermore, at least one of these two documents should be kept in a secure location at all times, as checks may be conducted at internal borders for national security or public order reasons. Every German citizen from the age of 16 to 18 must have an identity card or a passport. As a result, if you're going abroad, you should bring at least one document with you, such as a driver's license or a passport. In the case of a border check, you should bring the documents you need to.
The European Union has streamlined travel across borders by making it easier for people to obtain a valid passport or identity card and travel between countries. Every German citizen, whether they are 16 or 70, must have either an identity card or a passport, so it is critical to have at least one of these documents with them. Border checks will be less intrusive when travelers are carrying the necessary documents.
How To Apply For Id Card In Germany?
If you are looking to apply for an ID card in Germany, the process is fairly straightforward. First, you must fill out an application form, which can be downloaded from the website of the Federal Office for Migration and Refugees (BAMF).
This form needs to be completed in German and must include your personal information, such as your name, date of birth, and address. Once the form is completed, you must submit it to the relevant local registration office (Einwohnermeldeamt).
You may also need to submit other documents, such as your passport, proof of residence, and other documents as required by the local office. After the application is processed, you will receive your ID card within a few weeks.If an applicant is under the age of 24, the validity period of the German ID Card is six years, and ten years for older applicants. The processing time can range between four and six weeks.
To apply, you must visit the embassy or Consulate General in your home state. If your last passport application included a Name Declaration, your name must be changed if your application includes a Name Declaration. Go to the link below if you do not know which German mission is in charge of your home country.AdvertisementWho Can Get A German Id Card?
Who gets an eID card with an ID of their choice?
A German national is required to obtain a German ID card. Children and young people under the age of 16 can receive an ID card without the use of an e-ID card.Speed Up German Citizenship: Tips For A Quicker ProcessIf you are looking for a quick way to gain German citizenship, marrying a German national is a good place to start. Citizenship can be obtained after only three years in such a case. Naturalization is another option for expediting the process.
If you reach the B2 level in German or participate in an integration course, you can reduce your residency requirement to 6 or 7 years. Highly skilled non-EU nationals who wish to obtain a German Blue Card, a residence permit, must wait a certain amount of time. Because German authorities must sign off on the application, a complete visa application can take up to 4-6 weeks. As a result, when applying for a German Blue Card, keep in mind how long it will take for the application to be processed.AdvertisementHow Much Is Id Card In Germany?
A German passport or a German Ausweis is required for German citizens over the age of 16. The ID cards are embedded with anRFID chip that includes a digital version of the ID photo as well as two fingerprints (please see optional information below).
A German ID card is valid for ten years (six years if obtained prior to the age of 24) and costs 28.80 on average.Travel Easily And Securely With A Smart Id CardBy obtaining a Smart ID card, you can make traveling across South Africa and the European Union a breeze.
You can apply for a Smart ID card for only R140, which will allow you to travel freely within the country. Furthermore, there is no need to bring photos when applying because these applications are managed by a team of professionals who can handle both. The use of a Smart ID card allows EU nationals to travel to any EU country with a valid ID card or passport. Furthermore, regardless of nationality, any non-EU family member may require a visa to enter the country.
The Smart ID card is a valuable tool that provides travelers with a secure, convenient, and cost-effective way to travel freely between South Africa and the EU.
Can I Travel In Eu With Id Card?
It is also possible to use your ID card to enter other European Union member states, countries within the European Economic Area, countries outside the EU, and countries that allow the free movement of people based on a valid ID card.
Numerous concerns have been raised by the new United Kingdom policy requiring EU citizens not covered by the Withdrawal Agreement to enter the country with a passport. It has caused considerable confusion and concern among those who have not yet obtained a passport as a result of the policy, which went into effect on October 1, 2021. Despite the fact that citizens of the European Union, Iceland, Liechtenstein, Norway, and Switzerland are still permitted to enter Spain with their national identity cards or passports, this has been implemented.
The policy has many critics because it would create a two-tiered system for EU citizens, with those who have passports able to enter the UK without restriction while those who do not have passports could face significant difficulties. This may also have an impact on the UK economy because many EU citizens rely on their ID cards to travel to the country. According to the UK government, this policy has nothing to do with changing immigration status but rather with protecting the country from external threats. It is critical to keep the UK safe, but it is also critical that EU citizens have the same access to the UK and its services. As a result, the UK government must collaborate with its EU counterparts in order to reach a solution that meets both the security and accessibility requirements of EU citizens.AdvertisementCan You Travel Within Eu Without Passport?
How do I enter Schengen Area?
A valid U.S. passport (with applicable visas, if necessary) that is valid for at least 90 days after the date on which your intended departure from the Schengen area takes place. Even if it's not your intention, border agents frequently assume you'll stay the full 90 days.
Travel To Greece With An Id Card: A GuideIf your country of origin is a Schengen Agreement member, you can visit Greece with an ID card. Citizens of these countries can enter and stay in Greece for up to three months under this agreement.
To accomplish this, you must have a valid passport or ID card issued by your country of origin. There is no need to bring any type of ID card, such as a driver's license.
A valid ID card is not only required, but it is also required to keep the card up to date and not expired. It is also recommended that you have a valid passport as a backup document if you need to bring a passport with you.
Furthermore, it is a good idea to check with your local government to make sure that all necessary documents have been obtained. It should be noted that traveling to Greece with an ID card is possible if your country of origin is a member of the Schengen Agreement and has a valid ID card. To ensure that your ID card is not about to expire, you should also have a valid passport as a backup document.
You should also contact your local government to ensure that you have all of the necessary documents for travel.AdvertisementCan I Use My Driver's License As Id In Europe?Regardless of where you live, you will almost certainly need a passport and a driver's license in the majority of European countries. In some countries, international driving permits (IDPs) are required as well. An IDP, as the name suggests, is an official translation of your American driver's license (so the police can write you a ticket faster.
Essential Id For Travel And Residency In Spain
Residents and visitors must be aware of the country's identification requirements if they wish to live and visit Spain. Spain requires a valid form of identification when traveling or residing. Those who are driving must also have a full or provisional UK photo-card driving license, which can be obtained with a national ID card or passport. In addition, documents related to immigration status and permission to work may be required if requested. A Spanish national identity card (also known as a documento national de idilidad, orDNI) is an important piece of identification. This type of identification is not required to open a bank account, obtain access services, or buy train tickets. It is critical to have the proper form of identification with you when travelling or living in Spain.AdvertisementWhat Id Do You Need To Travel Within Europe?In Schengen Area Travel, you must carry a passport or an identification card with you if you want to prove your identity. In this case, a font check is useful. A driver's license is not permitted to be used as an identification.Ensuring Hassle-free European Travel: Keep Your Id Up To Date!Traveling within Europe is a breeze, but keep in mind that you will need an ID to board the plane.
It is common for airlines to require passengers to present a valid form of identification at both the airport security check and at the gate to confirm their identity and boarding pass. It is possible that you will not be required to show your identification at the airport if you are flying within the Schengen zone. Because the check-in process will keep your ID on file, you will only have to show your boarding pass at security. As a result, you will still need to have a valid ID document in your possession, in case of a problem. Keeping your ID on hand and ensuring that it is current and up to date is an important step in ensuring that your experience is smooth and hassle-free.
Can I Travel To Spain With Id Card?
Citizens of the European Union, Iceland, Liechtenstein, Norway, and Switzerland are eligible for entry into Spain if they have a national identity card or a valid passport. An accompanying minor who has an ID and is accompanied by a parent must be accompanied by a parent with parental permission.Navigating Border Requirements For Spain TravelWhen traveling to Spain, it is critical to understand the country's border requirements. The majority of U.S. citizens may be able to cross the border with a passport, passport card, enhanced driver's license, or Trusted Traveler Program card, but citizens of the European Union, Switzerland, the United Kingdom, or countries that are members of the European Economic Area may However, minors must have a parent permit in addition to their travel documents.
A valid U.S. military identification card and a valid U.S. Merchant Marine document may be presented to U.S. military personnel when traveling in conjunction with official business, as well as U.S. Merchant Marines when traveling in conjunction with official business. Furthermore, those who have obtained Form I may be able to cross the border if they have it.
It is critical for all travelers to understand the requirements for their respective countries in order to arrive at their destinations on time.
National Identity Card Uk
The European Union National Identity Card is a form of identification issued by the UK government to EU citizens residing in the UK. It is issued in the form of a plastic card and is accepted as a valid form of ID throughout the EU.
It includes the name, date of birth, photograph, and signature of the card holder and is used to prove identity and nationality for travelling within the EU.
The card is also used to access public services and to exercise certain rights, such as voting in local and European elections. Having a European Union National Identity Card is an important part of being an EU citizen living in the UK, and it is essential to have one if you are travelling across the EU.AdvertisementEea National Id Card PolandThe European Economic Area (EEA) National ID Card is a form of identification issued by the Polish Government to EU and EEA nationals living in Poland. The card serves as a form of proof of identity, as well as a way for the Polish authorities to keep track of the number of people living in their country. The card is valid for a period of up to five years and contains information such as the holder's name, address, date of birth, nationality and photograph. The card also serves as a form of travel document, allowing holders to move between certain EU/EEA countries without a visa.