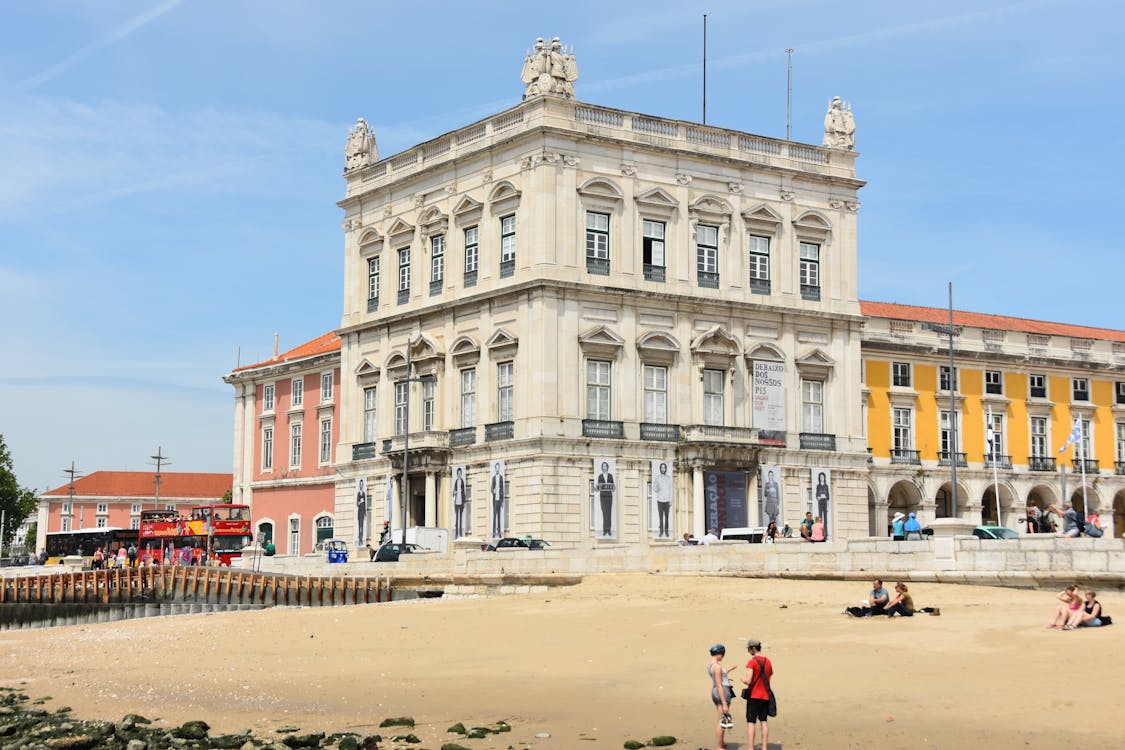 Photo by Anna Barbara Hypiak: https://www.pexels.com/photo/people-sitting-on-brown-sand-near-white-concrete-building-5843877/
The Portugal Golden Visa programme was launched in 2012 as a residency by investment programme to regain economic strength after the financial crisis in 2008 and to encourage direct foreign investors to the country. This programme was a well-made decision that convinced thousands of HNWIs to choose Portugal as a safe destination for their investments while guaranteeing a backup plan for themselves and their loved ones.
The Golden Visa programme provides visa-free access to all 26 Schengen countries and it is the only programme that grants investors and their family members access to European Union Citizenship after five years. With no relocation required and with an investment starting at €280,000, applicants can enjoy easy travel, free education, access to high-quality healthcare and better work opportunities. The benefits of this programme have led to high demand and as a direct consequence there has been steady growth in Portugal's real estate market.
The instability that we are witnessing all around the world due to recent events such as COVID-19 and the conflict between Ukraine and Russia has prompted many investors to consider the Portugal Golden Visa programme so that they can guarantee their families options for the future. Despite the travel restrictions due to the pandemic, the demand for the Golden Visa programme has only increased, which in turn has endorsed the importance and benefits of this residency by investment (RBI) programme. According to the Foreign Immigration Service (SEF) in Portugal, the country has been receiving more applications from investors than ever especially from countries such as India, US, China, Middle East and UK.
An unmissable opportunity
The real estate market of Portugal has been booming for the past decade. Demand is growing and is now much higher than unit supply. Despite a high appreciation of eight percent a year, Portugal still offers more affordable prices when compared to the rest of the western European countries. Portugal has proved its significant potential in the real estate market and investors are purchasing units due to the high returns they are able to get, both in capital appreciation as well as in rental income.
Portugal is well known for its stunning beaches and endless recreational options, which can also be found on the famous Madeira Island. Madeira is well served by the airports of the main capital cities and is therefore easily accessible. Appreciation of its real estate market is approaching 10 percent and investors from all over the world cannot ignore its potential.
Investors who would like to qualify for Portugal's Golden Visa programme can either choose to invest in real estate or in a fund investment. Fund investment starts at €500,000 and these funds must have at least 60 percent of shares in Portugal-based companies.
Real estate options
Since the beginning of 2022, the government of Portugal has implemented changes for those investing in the real estate option. These changes are focused on removing the pressure from main areas of Portugal and therefore clients interested in residential units can invest only in the interior of Portugal. Capital district cities of interior regions like Beja and Guarda are enjoying huge demand due to the returns investors are getting. If investors are looking for options for investment in the main areas of coastline such as Lisbon and Porto, they can invest in commercial units with a minimum investment of €350,000.
Clients interested in higher investment can choose from brand new commercial units in the category of €500,000. We highly recommend that clients opt for units that offer title deed and not a share, since the safety of this kind of investment is at a higher stake of risk. Finding a property that is eligible for the Golden Visa programme is not an easy task. Clients should make sure that they are working only with experienced companies focused mainly on Portuguese RBI programmes since those tend to have a comprehensive knowledge of the market as well as an established professional network.
Apart from successful real estate market performance, Portugal offers to investors an attractive tax programme – non habitual resident (NHR), which grants tax optimisation. The NHR programme was introduced in 2009 and, just like the Golden Visa programme, the goal was to regain Portugal's economic strength after the global financial crisis.
All the above facts are just some of the reasons why Portugal is a safe choice for HNWIs. Clients of the Golden Visa programme can keep on going with their lives without any obligation to relocate. And yet, future generations still have the option to study in the top universities and take advantage of better job opportunities. Portugal has a stable political situation, a high-quality health care system and is ranked as one of the safest countries in the world.