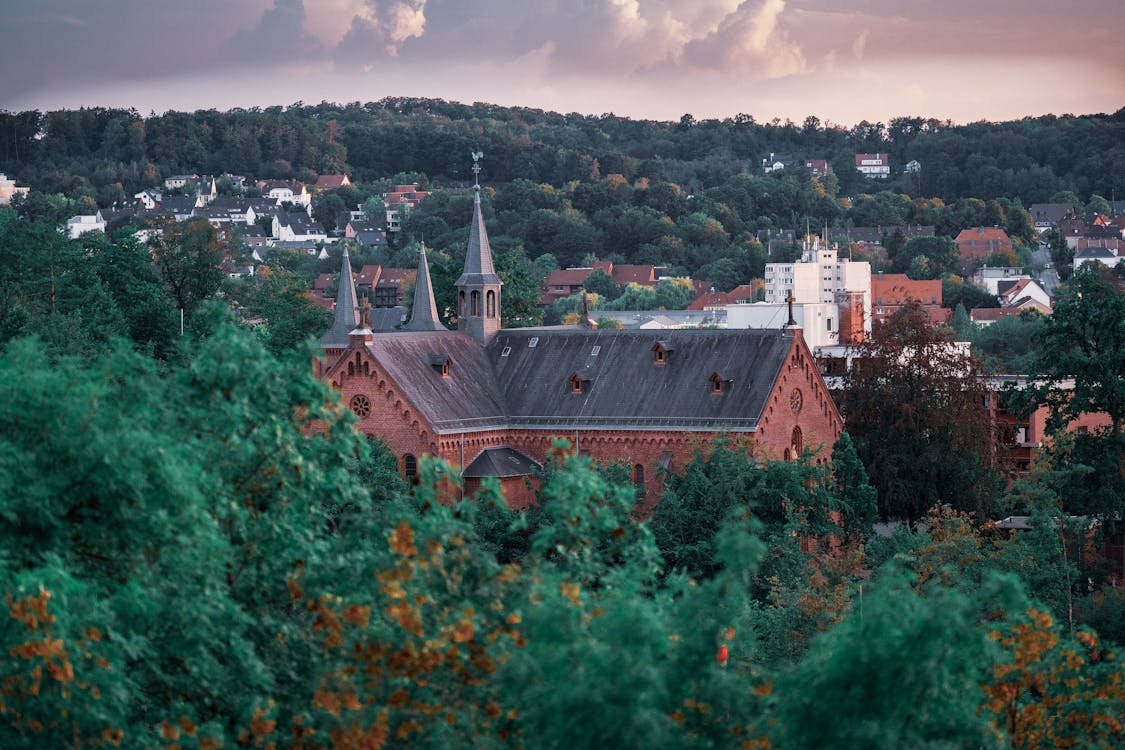 Photo by Omar Ramadan: https://www.pexels.com/photo/brown-and-white-concrete-building-surrounded-by-green-trees-5613284/
A backup residency and alternate citizenship are critical pieces of an offshore diversification plan and more important today than they've ever been in history.
Your options for residency overseas are many. Some countries offer a dozen different programs, including "self-sufficiency" options that you qualify for by showing a guaranteed minimum monthly income.
Aside from proving your financial solvency, self-sufficiency residency visas typically come with other stipulations. They may require you to spend six months per year or more in the country to maintain residency status, for instance.
Investment visas are an alternative to self-sufficiency visas. These exchange residency for investments of specific amounts in approved economic areas. The most popular form of investment is in an approved property purchase.
Investment visas are typically faster and easier to acquire than self-sufficiency visas. They typically come with fewer strings attached, like minimal or non-existent physical presence requirements. This makes them an attractive alternative, especially if all you're after is a backup residency.
Here are seven top options for qualifying for residency through the purchase of real estate.
Portugal
Portugal's Golden Visa program is one of the best residency options in Europe. It offers many options for obtaining an investor's visa in Portugal, including through an investment in real estate. The starting minimum is 280,000 euros.
As a legal resident, you have free access to local public schools and health care. The time you're required to spend in Portugal is minimal, at seven days per year. By comparison, Portugal's self-sufficiency visa, the D7 visa, requires you to stay in Portugal for 183 uninterrupted days per year.
Under Portugal's Golden Visa program, you become eligible for Portuguese citizenship after five years of residency, and you can include family members as part of your citizenship application.
When you qualify for citizenship in Portugal, you also gain the right to work and live in all 27 European countries in the Schengen Area.
Greece
Greece's Golden Visa is the most popular in Europe.
For an investment in real estate, non-EU citizens and their families can get residency in Greece. Right now, the minimum investment amount is 250,000 euros, but this is set to double in 2023. This can be split over multiple properties.
The visa covers children up to 21 years of age and is granted for five years. After that, it's renewable every five years as long as you continue to hold the property.
There's no minimum time you need to spend in Greece to maintain your residency status. You need only show up for visa renewal (again, once every five years).
Just like Portugal, you also gain access to all 27 Schengen Area countries when you become a citizen of Greece, which you can do after seven years of residency.
Ecuador
Ecuador offers one of the lowest costs of entry for real estate investments for residency in the world.
The minimum investimento amount is 100 times the minimum monthly salary. This changes annually. In 2023, it's US$450, so figure a minimum investment of US$45,000.
This gets you a two-year temporary residency, with the ability to spend as little time in Ecuador as you like during that time. This is an advantage specific to Ecuador's Investor's Visa. Other residency options require you to be in the country for 180 days per year.
Colombia
Colombia, like Ecuador, provides a low-cost entry point for residency by investment. You can qualify by buying property that's at least 350 times the monthly minimum wage. For 2023, the minimum wage is 1.16 million pesos, so your investment should be roughly US$85,000.
This residency visa is valid for up to three years. It loses its validity if you leave Colombia for more than six consecutive months. This makes it less appealing for backup residency, but it remains an appealing option if you'd like to live in Colombia.
Colombia is one of the places where North Americans have a distinct currency advantage right now.
Montenegro
Montenegro also exchanges residency for real estate investments. It's unique in that it doesn't stipulate a minimum investment amount for this. A property purchase of any value qualifies you for temporary residency in Montenegro.
The permit is valid for one year and can be renewed. After five years as a temporary resident, you can apply for permanente residency, valid for five years and extendable. This gives you the same rights as a Montenegrin, except for the right to vote.
The downside is that you're required to spend at least nine months per year in the country to maintain residency status. Officially, the time-in-country amount is 11 months per year, but if you inform local police before leaving, you can spend up to three months abroad.
Montenegro is set to join the EU, potentially in 2025. Montenegro residency today, which is inexpensive to qualify for, could translate to EU residency in the next couple of years.
Panama
Panama's Qualified Investor Permanent Residency stands out because instead of starting investors out with temporary residency, it grants permanent residency from the outset.
The real estate investment option for this golden visa requires a US$300,000-investment in liens-free real estate. The physical presence requirements for this visa are minimal: one visit to the country (of any duration) every two years.
Permanent residency is valid for five years, after which investidores can apply for citizenship. Processing times for naturalization applications are notoriously slow. Technically, Panama does not recognize dual citizenship, but it also does not enforce renunciations of other citizenships.
Malta
Malta's Permanent Residence Program also grants investidores permanent residency from the outset. It's unique in that it allows investors to purchase or lease property to qualify.
If purchasing property, the minimum investment amount is 300,000 euros if the property is in South Malta or on Gozo, or 350,000 euros if it's in popular areas of mainland Malta.
If leasing property, the minimum amount is 10,000 euros per year if the property is in South Malta or Gozo, or 12,000 euros in popular areas of mainland Malta.
Investors must also make contributions to Malta's economy (28,000 euros if they're purchasing property and 58,000 euros if they are leasing it, plus other amounts). They must have at least 500,000 euros in total assets and hold 150,000 euros in liquid financial assets.
There are no physical presence requirements to maintain permanent residency status in Malta under its golden visa. After five years, investors can apply for citizenship, which also grants access to the Schengen Area.
Tax Considerations
One important thing to consider before establishing residency in another country is your tax burden. What implications will your new residency status have on your annual tax bill?
The Colombian government, for example, is working on a new permanent wealth tax. You would have to be a tax resident, so you could still have Colombia as a backup residency option, but if you ended up moving to Colombia and spent more than 183 days in a rolling 12-month period, you would find yourself a tax resident of the country.
Before starting down the path to residency in any country, be sure to speak with a local attorney with experience in both immigration and tax matters.