by Ben Jones
November 21, 2022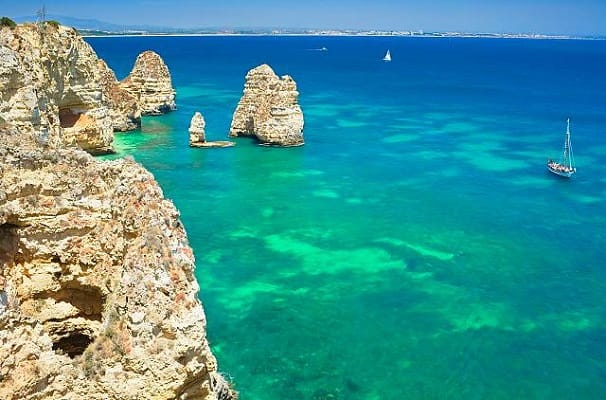 A Portugal Golden Visa is a residence permit that allows non-EU nationals to live and work in Portugal. This type of visa is enticing for investors because it offers a fast track to obtaining Portuguese citizenship. In order to qualify for a Golden Visa, applicants must make a qualifying investment in Portugal. Common qualifying investments include purchasing property, investing in a Portuguese company, or making a capital investment into a Portuguese bank.
Who is eligible for a Golden Visa Portugal?
Golden Visa to Portugal program was created in 2012 to attract foreign investment into the country. To qualify for a Golden Visa, investors must make a qualifying investment in a Portuguese company or real estate property. The minimum investment amount is €500,000 for real estate and €1.5 million for a company. In addition, investors can also maintain a minimum balance of €1.5 million in a Portuguese bank account or hold €250,000 in shares of a Portuguese company. Once approved for a Golden Visa Portugal, investors are granted residency status in Portugal and can eventually apply for citizenship. Golden Visa for Portugal program has been highly successful in attracting foreign investment into Portugal, and it has helped to boost the country's economy.
The benefits of obtaining a Portugal Golden Visa
There are many benefits to obtaining a Portugal Golden Visa program. Perhaps the most appealing benefit is the fact that successful applicants are granted fast-track residency status. This means that individuals who obtain a Portugal Golden Visa can live and work in Portugal without having to go through the lengthy and complicated process that other visa applicants must go through.
In addition to providing holders with residency status, Portugal Golden Visa also grants holders access to the Schengen Area. The Schengen Area is comprised of 26 European countries that have abolished passport and visa requirements for travel between them. This makes it easy for Golden Visa holders to travel throughout Europe without having to obtain a separate visa for each individual country.
Finally, one of the most significant benefits of Portugal Golden Visa program is that it entitles holders to apply for Portuguese citizenship after six years. EU citizenship confers numerous advantages, including the right to live and work anywhere in the EU, access to free education and healthcare, and enhanced mobility throughout Europe.
How to get a Golden Visa in Portugal
There are a few steps you'll need to take in order to get a Golden Visa for Portugal. First, you'll need to have an investment of at least €500,000. This can be in the form of real estate, stocks, or other financial assets. Second, you'll need to show that you have adequate health insurance. Once you've met these requirements, you can submit your application for a Golden Visa. The application process will vary depending on your country of citizenship, but it typically involves an interview and a background check. If your application is approved, you'll be issued a Golden Visa which will allow you to live and work in Portugal.
Portugal Golden Visa 2022 changes
The accepted amendments address two distinct issues:
The required investment amounts for the various Portugal Golden Visa investment kinds have been increased.
The maximum investment fund size has been raised from €350,000 to €500,000.
The capital transfer alternative is now worth €1.5 million instead of €1 million.
Other options were altered as well.
The real estate investment path sites exclusively include investments in low-density areas of Portugal.
This implies that purchasing residential property in Lisbon or Porto will not be eligible anymore for Portugal Golden Visa 2022.
The properties must be located in the Azores and Madeira Autonomous Regions or in the interior areas.
Portugal Golden Visa is an excellent opportunity for non-EU nationals looking for an easy way to obtain residency status in Portugal. In addition to providing holders with fast-track residency, the visa also confers other benefits such as access to the Schengen Area and, after six years, the opportunity to apply for Portuguese citizenship. If you're considering investing in Portugal, Golden Visa could be the perfect option.