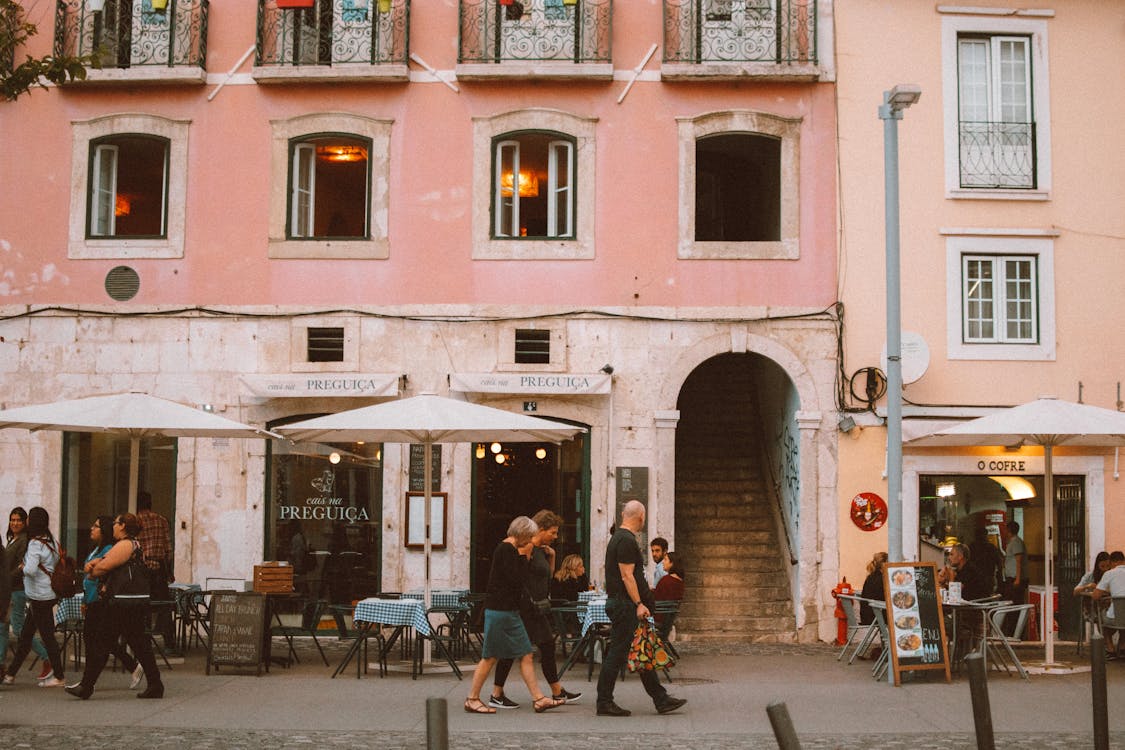 Photo by Lisa Fotios: https://www.pexels.com/photo/people-at-the-street-1753121/
Investing in real estate andsecond citizenshipmay seem like two completely different topics. But when it comes to financial strategies, they can actually be complementary and mutually beneficial investments.
Whether you're looking for a way to diversify your portfolio or just a unique sound investment opportunity, investing in real estate and second citizenship could be the perfect option for you. In this article, we will take a look at both of these investments and how they can help you reach your goals.
A need has been created in recent years for governments to partner with trusted and registered companies in a bid to welcome investments from foreign investors in order to boost the economy of their country. In return for the investments, an investor becomes privileged to citizenship and all rights that come with it. Citizenship Bay is at the forefront of this being of one of the few specialized companies around the world to hold licenses from multiple governments and has worked with thousands of investors for the better part of a decade.
If you're thinking about investing in real estate or obtaining second citizenship, there are a few things you should keep in mind. The following outline of the benefits is shared by Zaid Aldayriyeh, Managing Director atCitizenship Bay.
How Does This work?
With a prescribed limit, real estate investments can be made in specific areas of countries like Turkey, Grenada, Dominica, St Lucia, Antigua & Barbuda, Malta, and St Kitts & Nevis. These investments, dependent on the requirement and the rights that each country attaches to such investments, legally confer citizenship status on investors.
Other countries, like Portugal, Greece, Spain, Cyprus & UAE, offer you a temporary or permanent residency known as golden visa as return in investing in real estate within the country.
Investors who choose this opportunity, can enjoy the benefits of visa-free access to over 150 countries including the EU, the UK, and even China and Russia, secure insurance against fiscal, economic, and political changes in the country of origin, and receive better opportunities for tax structuring of tax affairs.
Why real estate?
There are many reasons to invest in real estate. Here are some of the most compelling:
Diversification – By investing in real estate, you can diversify your investment portfolio and hedge against market volatility.
Income potential – Rental income from properties can provide a passive stream of income, while also appreciation over time can provide significant capital gains.
Tax benefits – There are numerous tax benefits associated with owning investment property, including deductions for mortgage interest, property taxes, and more.
Leverage – You can use leverage to purchase more property than you could if you were buying outright, which can amplify your returns on investment.
Why a Second Passport?
A second passport is becoming an increasingly popular option for many people. There are many reasons to invest in a second passport.
It can provide you with greater flexibility when it comes to travel.
A second passport can also offer you increased security. Having a second passport can also come in handy if you need to evacuate your home country in an emergency.
Enjoy global business opportunities.
Access to top-notch healthcare systems and attend schools and universities in Europe and the Caribbean.
Pay minimal taxes on capital gains, wealth and inheritance tax, gifts, and net worth tax.
How to Get One?
Acquiring a second passport has become relatively easy with renowned citizenship agencies like Citizenship Bay at the helm of affairs. With free consultation opportunities, a client-centric approach, in addition to experienced and dedicated teams at their offices in Dubai and Lagos, all it takes is sending a message to them to get you started. They provide you with all information and answers to questions you may have.
Ordinarily, your first step would be choosing an experienced and government authorized firm. Most CBI government units do not deal with the public directly. Hence, they have provided channels of approved agents who handle the entire process for you.
Citizenship Bay's expertise and years of experience, for instance, enables them to take complete control of the whole process for each applicant with next to no inconvenience. So, you bother about nothing, have no stress but still get your passport in as little as 90 days!
Where to begin? Here are some questions you should answer.
Do you have a minimum of $100,000 to invest?
Do you have a clean background and source of funds?
Do you want a solid Plan B for you and your family with incredible global opportunities?
If your answers to all of these is YES or you have questions, we would like to provide you with a free private consultation.
.