At the Web Summit in Lisbon, Portuguese Prime Minister António Costa announced
that the government is currently weighing the possibility of shutting down its
highly popular golden visa. This possibility instantly led to a lot of industry
speculation and opportunistic calls for immediate action.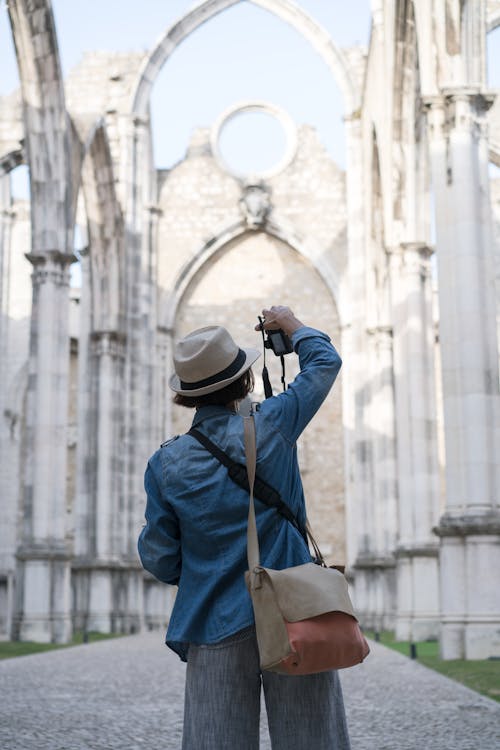 Photo by ArtHouse Studio: https://www.pexels.com/photo/unrecognizable-woman-taking-picture-of-arch-in-carmo-convent-4330058/
The Portuguese parliament has since debated this issue. And during a session on
November 22nd, the Prime Minister's own Socialist Party voted against the
proposal. Another proposal to evaluate the program's impact also failed to get
support. According to an investment migration expert at Migronis, Ilana van Huyssteen-Meyer:
"Although this gives investors and service providers some breathing room
until at least 2024, it does remind all of us that residency by investment
programs are created and controlled by governments and are adapted, changed, or
closed according to their deemed added value to each of these countries." What happened with other programs In
2017, Hungary closed its popular residency-by-investment program, which relied
on investments in government bonds. Much like what recently happened in
Portugal, the Hungarian government announced its intention to review the
program, stating that closing the program was a real possibility. True to their
word, they scrapped the program six months later.
The UK recently closed its Tier 1 Investor visa, a popular option among global
investors. Although the program ended during the first few months of the
Russian-Ukrainian conflict, it did not close because of the war, as many media
outlets assumed. The program ended due to a two-year-long extensive review
conducted by the government on its immigration framework. Ultimately, this led
to the closure of various immigration routes and the opening of other ones. Cyprus
had a similar issue with its citizenship by investment program. Although its
closure was mainly due to an investigation launched after Aljazeera published
its infamous Cyprus Papers, the country was already reviewing its program with
the EU. Moneyval, the EU's financial watchdogs, submitted a report in February
2020 highlighting the need to review the program. In November of that year, the
program closed completely. What comes next for the Portugal golden visa
Earlier in 2022, Portugal made changed its Golden Visa program. It increased the
minimum investment in venture capital and private equity funds to €500,000. And
it limited the purchase of residential properties in hotspots such as Lisbon,
Porto, and the coastal tourist areas of the Algarve. The recent changes to the
Portuguese golden visa came into effect in January, more than a year after
their announcement.
According to Ilana, who recently moved to Portugal from South Africa: "Portugal
authorities have always honored the status and requirements of existing
investors with previous program reviews. Even if they implement the changes or
eventually scrap the program, we do not expect it to affect investors who have
already submitted their applications.
" Incidentally, South Africans make one of the most significant golden visa applicant pools in
Portugal, alongside the Chinese and, more recently, US citizens. Bloomberg
reported that a record number of Americans applied for the Portuguese golden
visa, rivaling the number of Chinese applicants who have dominated the
application charts for the last decade.
What other visas exist There
are multiple routes to obtain residency in Portugal. The D7 visa is well known
for people earning passive income and wanting to relocate to Portugal
permanently. On the other hand, the new Digital Nomad visa is suitable for
investors earning an active income from sources outside of Portugal. Both
options have significant stay requirements in Portugal, which often makes it
less attractive for business people who still need to stay close to their own
businesses or careers.
The main difference between the D7 & Digital Nomad visas is two-fold:The
D7 & Digital Nomad visas require a fixed income from abroad, and there is
no requirement to make a capital investment. On the other hand, the Golden Visa
requires a capital investment but has the flexibility of a limited stay
requirement (only seven days per year) Route to citizenship The
Golden Visa is the only residency permit in Portugal with no significant stay
requirement, allowing an investor to apply for citizenship after five years of
residency status. This condition is thus perfect for families who still have
careers, businesses to manage, and obligations that require a physical presence
in their home country.