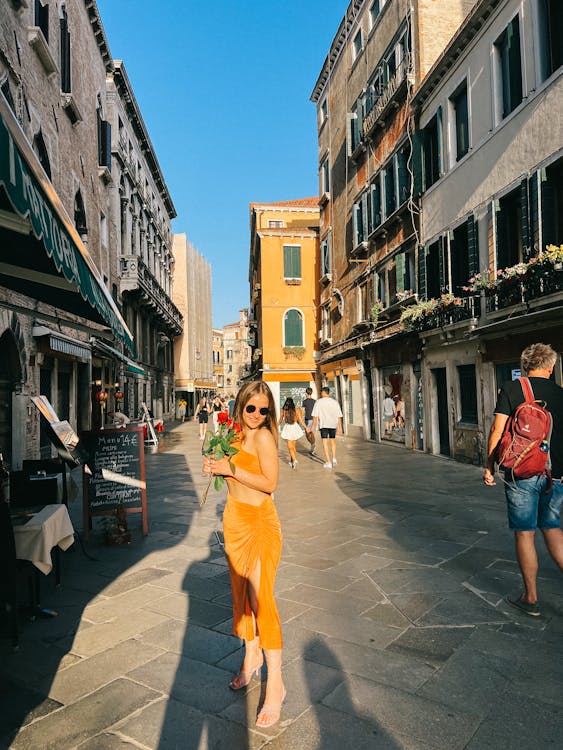 Photo by Kate Andreeshcheva: https://www.pexels.com/photo/portrait-of-a-woman-standing-in-a-city-15868558/
Greece and Portugal have vastly distinct residency regulations and different citizenship routes. Yet, their respective Golden Visa programs are the ones that investors usually compare when they start their research. The reasons are the relatively low purchase prices of investment property compared to other European countries and the excellent climate and scenery.
However, with murmurs of impending changes in the Greek and Portuguese Golden Visas, we should remember that governments create these kinds of programs to encourage foreign direct investment and that the rules can change anytime.
Prime Minister Costa stated at the Web Summit in Portugal that he thinks the Golden Visa program has run its course. However, at the end of November, his party voted against changing the program in the upcoming year. And in September, Greek Prime Minister Kyriakos Mitsotakis announced plans to increase the minimum investment required to €500,000. Still, they did not specify the time frame or the potential areas that may be affected by this change.
This news makes applying for a Greek Golden Visa a time-sensitive issue. Considering the time needed to find a reliable investment opportunity and prepare the documents, potential investors have to make up their minds as soon as possible for Greece. In the case of Portugal, there doesn't seem to be any pressure at the moment. But it may be worth remembering that the government has some doubts about its Golden Visa program.
But what are the pros and cons of these two programs for potential investors? Let's figure it out step by step.
What is similar
As members of the Schengen area, both countries offer Golden Visa investors visa-free access to other Schengen countries via a relatively low real estate investment option. Greece and Portugal give investors the right to relocate permanently and live in the country. Also, both countries have good food, spectacular nature and scenery, and a pretty laid-back lifestyle.
Now, let's talk about the finer details that make the difference.
Investment amount
Real estate and investment in funds are still the most popular routes to a Golden Visa. In Greece, it is possible to invest €250,000 in any real estate anywhere in the country. In Portugal, the minimum investment starts at €280,000. However, you will have to choose from lower-density municipalities in regeneration areas or invest in 30-year-old refurbishment projects.
For investment in funds, the minimal amount is €500,000 for Portugal and €400,000 for Greece.
Who can you include in the application?
Greece allows you to include the following in the application, your spouse (same-sex marriages are also recognized), children up to the age of 21, and parents, regardless of age or dependence. Portugal also allows you to include your spouse, children, and parents; however, with two differences. First, there is no age restriction on children as long as they are single, dependent, and full-time students during their residency. Second, you can include parents from age 55 who depend financially on the principal applicant and from age 65 regardless of dependence. All in all, in both cases, you can include three generations in the application.
Residency requirements
The actual residency periods differ. Greece issues a 5-year permanent residence card upon application. You can renew this residency every five years, provided you retain the qualifying investment. And there is no requirement to spend any time in Greece to be allowed to renew your residence card. On the other hand, Portugal issues temporary residence cards for 2-year terms. And you can only apply for permanent residence after five years. You will have to spend a minimum of 35 days over the five years, prove your ties to the community, and pass a level A2 language test.
How long does it take?
In both countries, taking ownership of your qualifying investment (be it real estate, a fund, or other capital investment) is a prerequisite for submitting your application. In Portugal, what is causing some distress is what happens after submitting your application. It is a well-documented fact that the Portuguese Golden Visa can now take up to 12 months to be issued. However, in Greece, by law, a residence permit is issued within two months after your biometrics visit. This fact continues to be the case.
The route to citizenship
The Portuguese Golden Visa remains the only European residency program with a route to citizenship without physically relocating and permanently living in the country. On the other hand, Greece requires you to physically relocate and spend at least 183 days per year in the country for seven years before you are allowed to apply for citizenship.
Other benefits
Both countries offer Golden Visa investors free access to local schooling and healthcare. But in the case of Portugal, you also have the right to employment. The Greek Golden Visa does not allow you to enter the traditional employment market. However, you can do freelance or register a company.
"Investors often ask me where most people are investing," says Ilana van Huyssteen-Meyer, "Although the statistics are interesting, the decision-making process is determined by an investor's ultimate goal, capital availability, and how much time they want to spend achieving these goals."